Data Analysis and Apps
We wrote and support the iOS and Android Phonegap plugin for Moodstocks' image recognition SDK.

Leeds Bins
Our app on iOS and Android uses open data from Leeds Data Mill to give reminders of bin days, and advice on recyling, to residents in Leeds; the UK's third-largest city.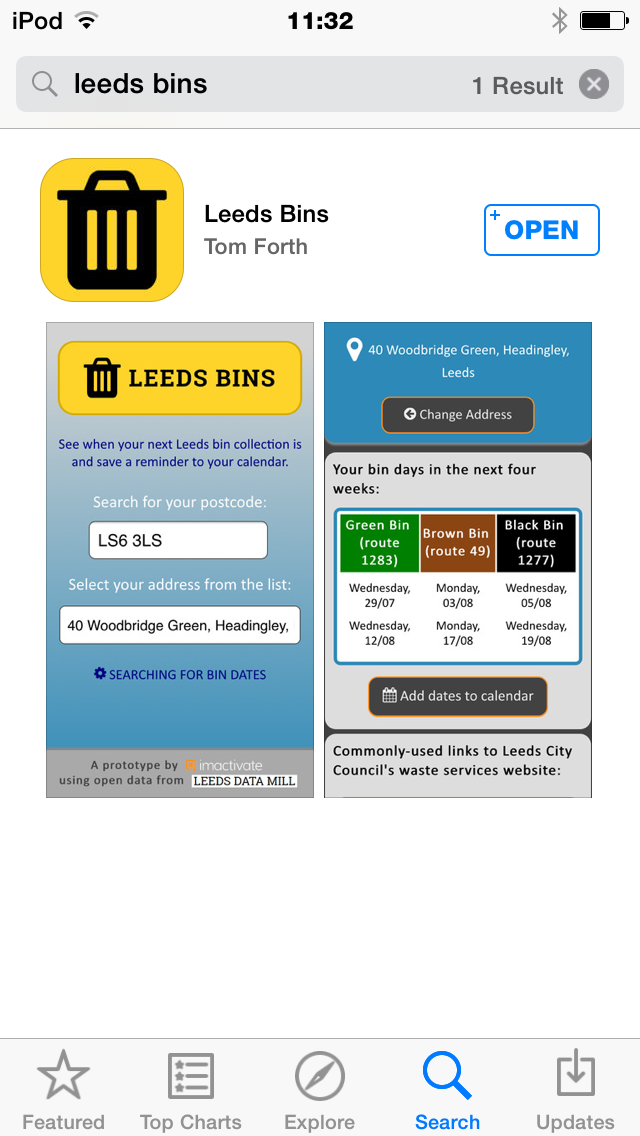 We worked with a social enterprise Leeds Empties to secure funding from Innovate UK and prototype an automated letter-generating system that uses open data to encourage empty homes owners to bring their properties back into use.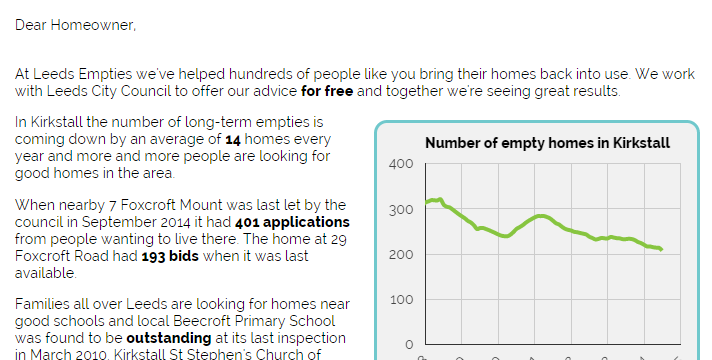 Leeds has made huge progress on filling empty homes and we wanted to make the data they release on it more visible. Our product shows the number of empty homes in every ward in Leeds, for the last decade, on a map. We know it is being used to make the case for more housing in Leeds and we have convinced the council to release more open data on housing so we can build on this success. Learn more about the Leeds Empties map on the Leeds Data Mill blog.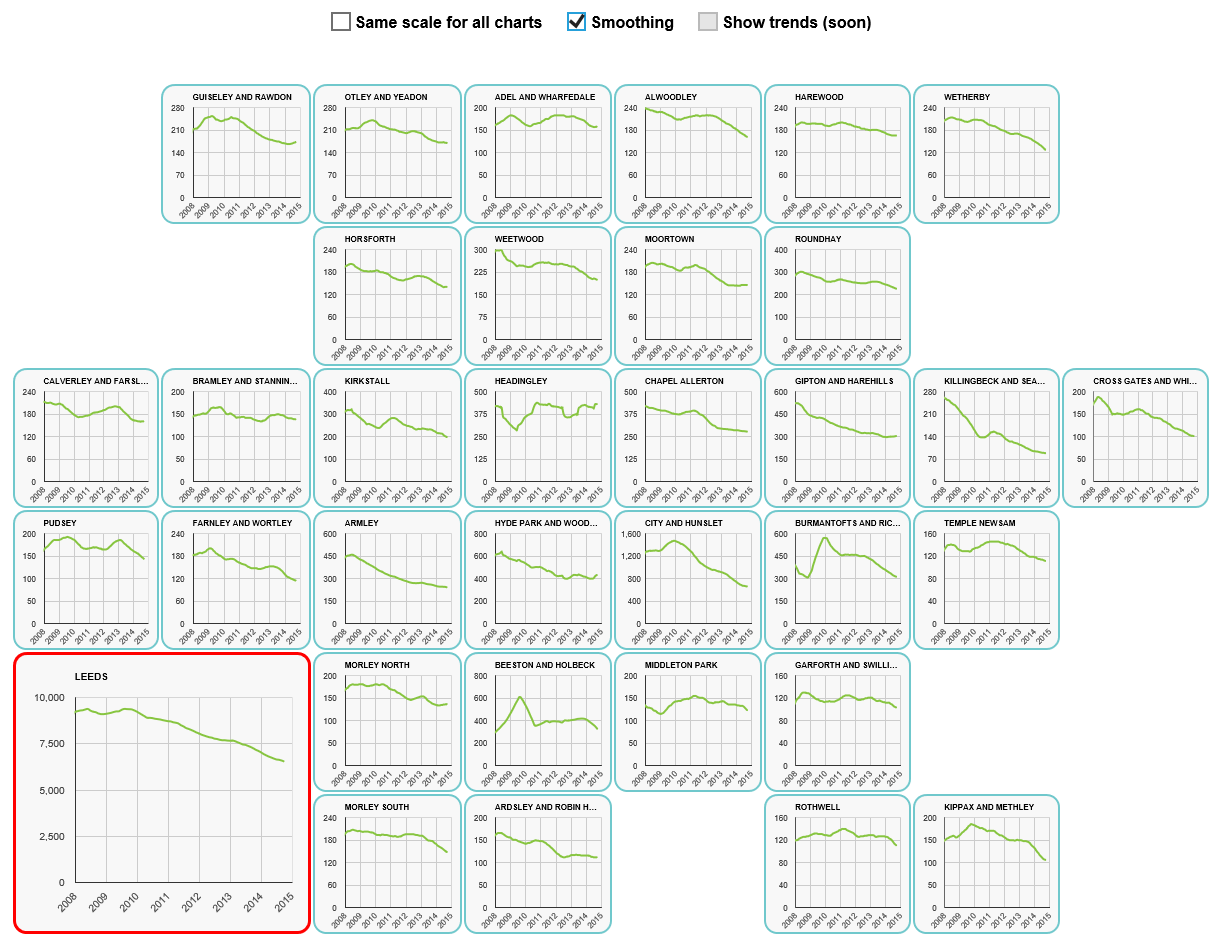 We were finalists in Nesta and the ODI's Open Data Challenge Series and secured £5000 of funding. Our product evaluates bus routes and suggests changes that would better connect people with jobs.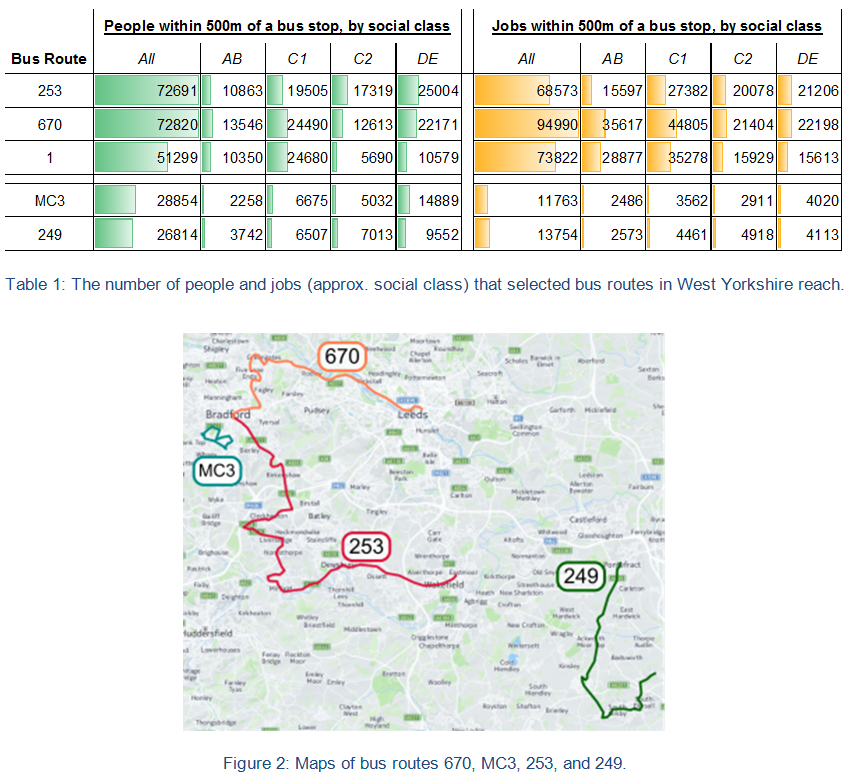 Using Google's flights API we analysed the global connectivity options from airports in the UK and proved that Schiphol, not Heathrow, is the UK's hub airport. Our work was featured on BBC Radio Scotland, BBC Radio 4, and the New Statesman's CityMetric blog.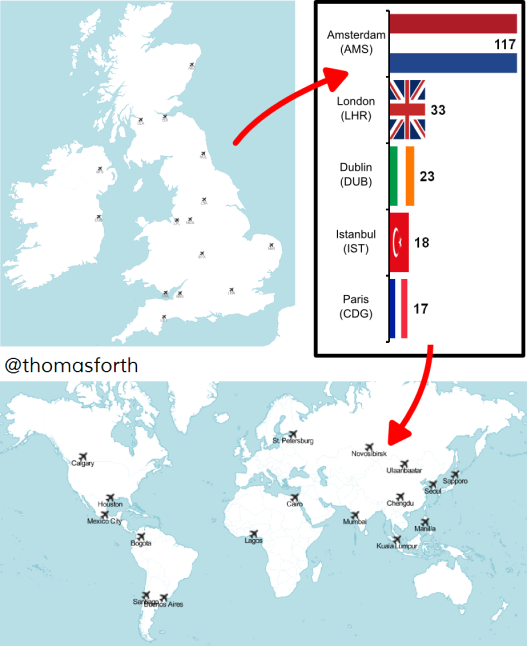 Using data from OpenStreetMap we were able to construct a map showing areas of land currently being used for car parking. Our tool is able to calculate the amount of land used for parking within a user-selected area, and will tell you how many homes or parks could be built in the space instead. Four city centres in the UK are currently covered.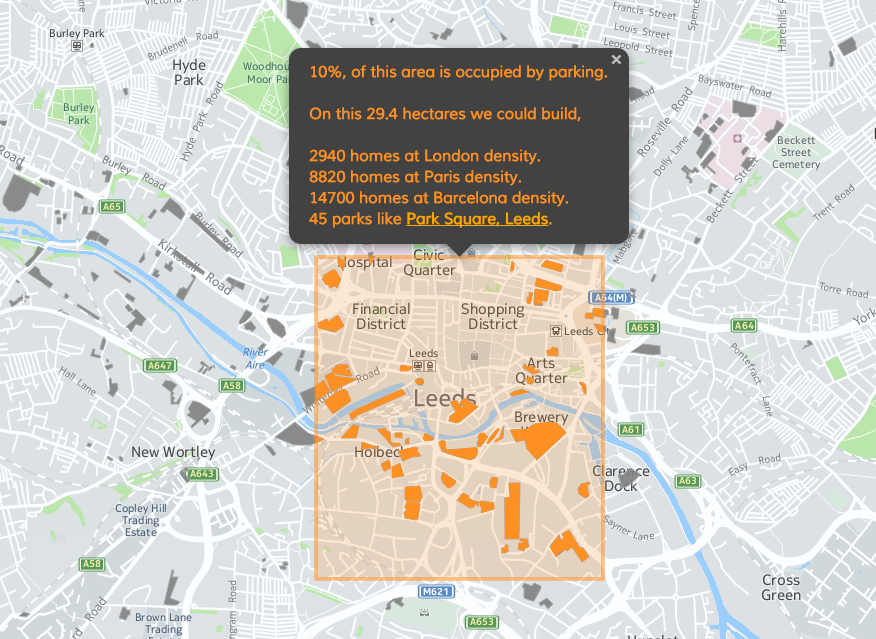 This graphical tool uses open data to examine the links between child poverty and access rates to higher education. Rates for individual parliamentary constituencies are grouped together by region, allowing you to make direct comparisons between different geographical areas. You can also highlight any particular constituencies of interest.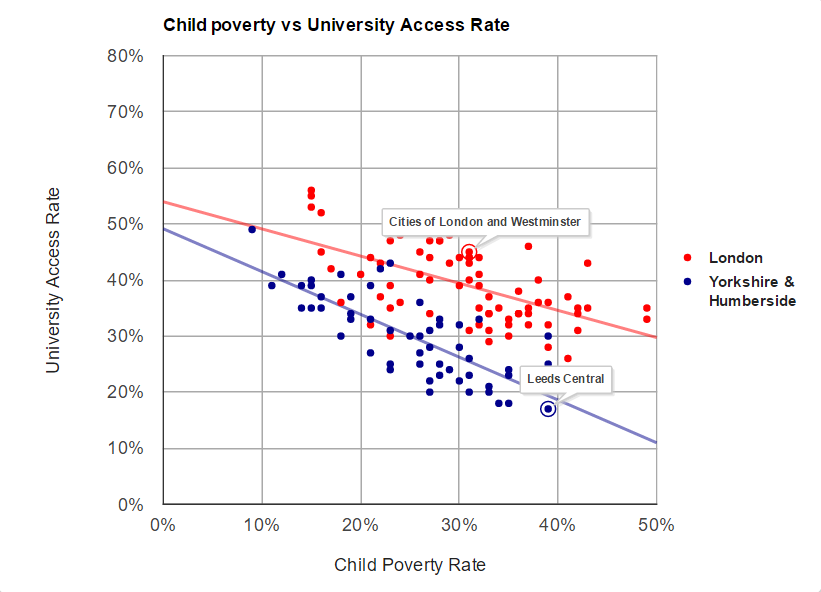 Open data sets from the Calderdale Data Works were used to create an interactive map of Calderdale, West Yorkshire. Markers show features of interest and can be toggled on and off as required. Examine the locations and details of schools, recycling points, markets and more.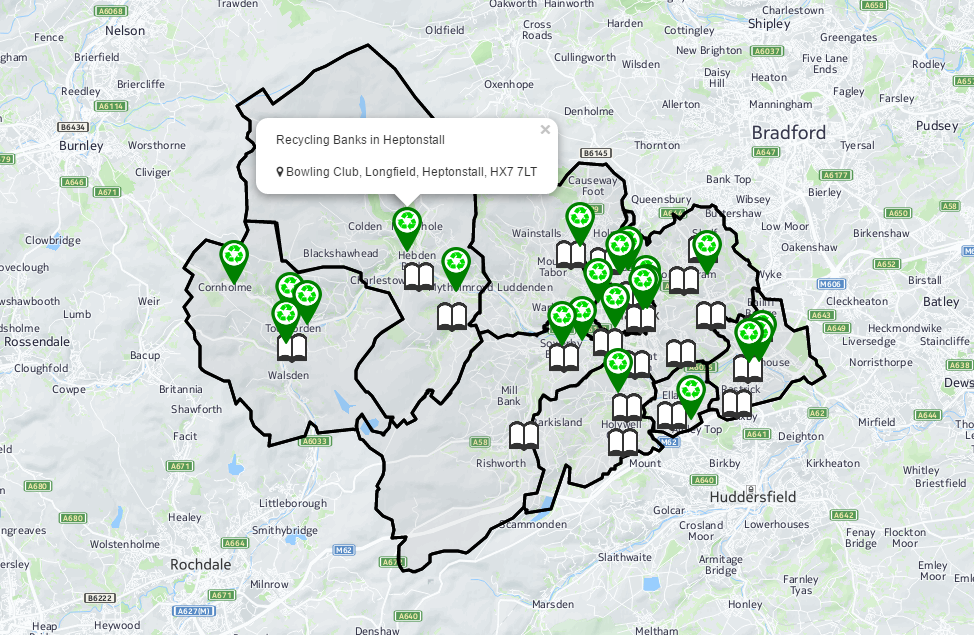 We created a desktop Windows application to quickly batch convert GB Eastings and Northings to WGS84 Latitude and Longitudes.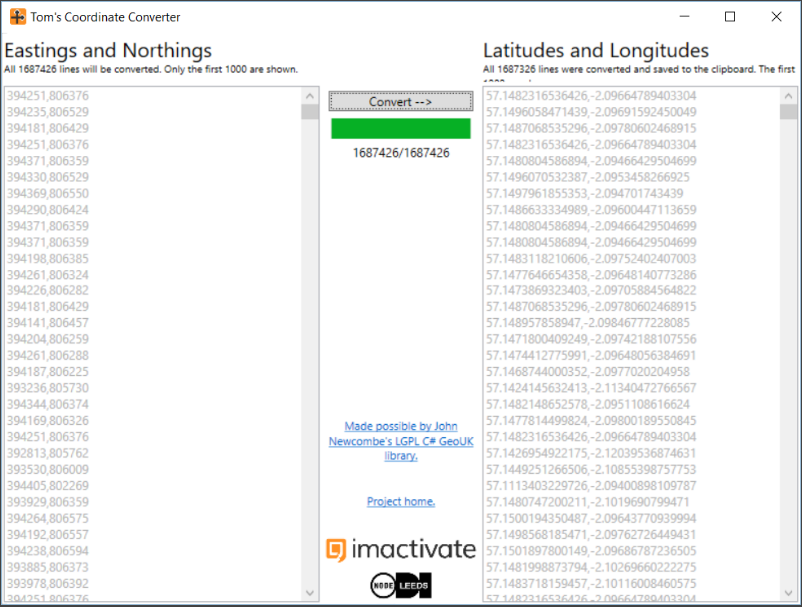 Using meter data from Leeds Data Mill we created a tool to explore electricity use at over 200 buildings managed by Leeds City Council. Up to five years of data is available at up to 30-minute resolution. By using the Meter Explorer building managers may get a better understanding of their locations electricity usage throughout the day, and act to make savings where possible.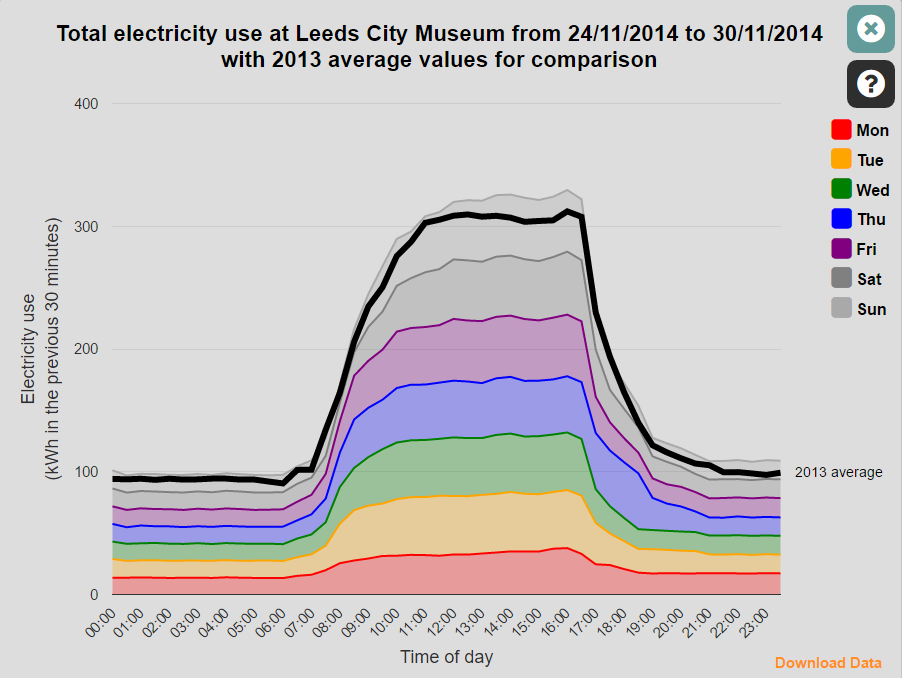 We have built a site to allow primary school pupils and their teachers to compare electricity usage at their school with other local schools in Leeds. With the goal of making the tool's results easy to understand, electricity usage is normalised and represented as the equivalent number of kettles that could be boiled with that amount of energy. This site aims to help make pupils more aware of how energy efficient their school is.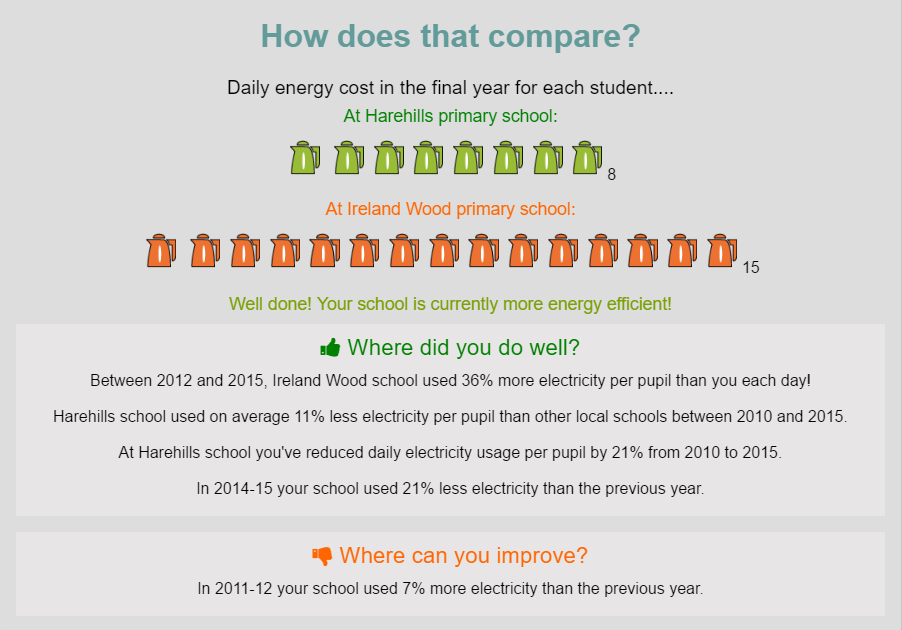 Our OpenAudience site aims to help events organisers better understand the make-up of their audiences, and can be used to help with the planning and marketing of future events. The tool uses the postcodes of audience members to uncover its demographic and allows you to get an idea of properties including income, age, and job type. Audience data is inputted into an accompanying spreadsheet offline, and remains private to the user.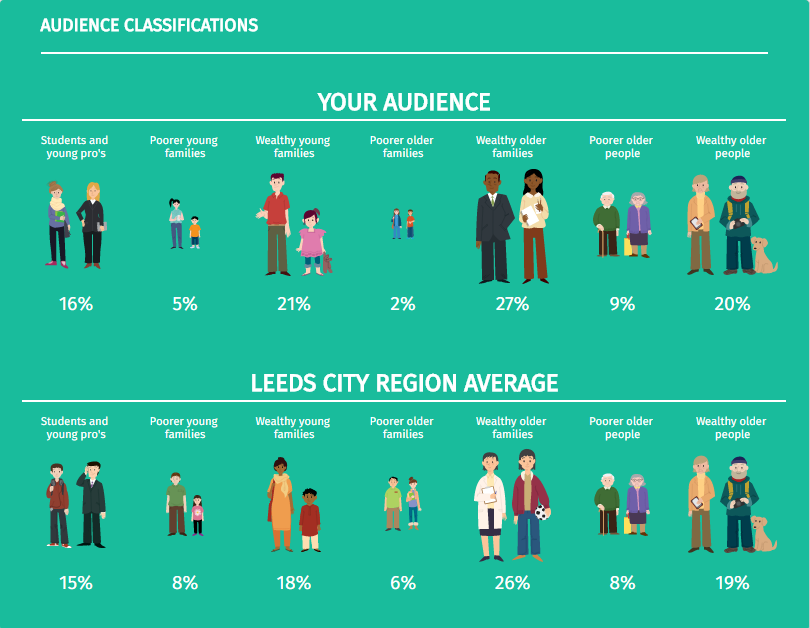 We used open data from the ONS and created a graphing tool to explore differences in net weekly household income. By comparing variations across regions and cities we were able to see that people in South East England typically have a greater disposable income than other areas.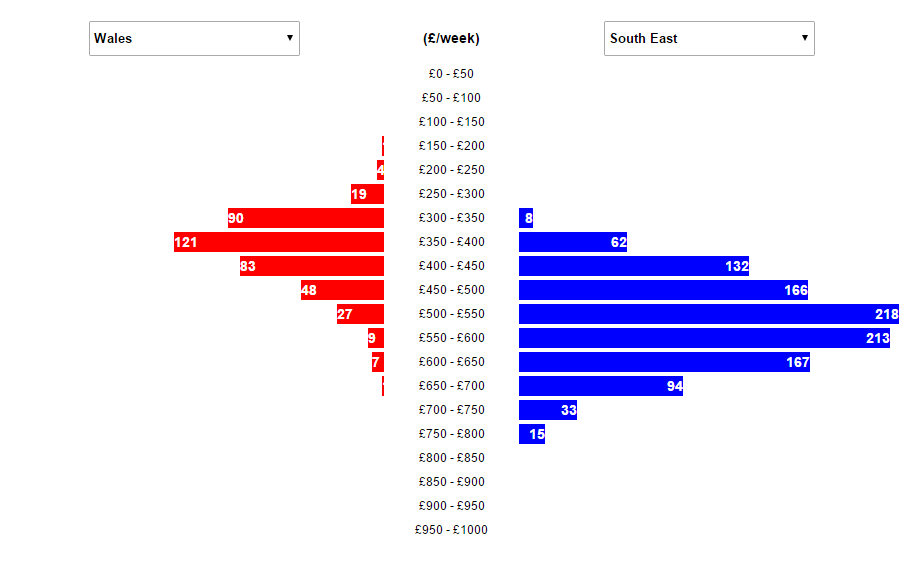 The Institute for Fiscal Studies collates and shares historical data on UK income and income inequality. We constructed a data visualisation tool to accompany this data, and by plotting inequality against disposable income we can show how families from poorest to richest have fared under each Prime Minister since 1964.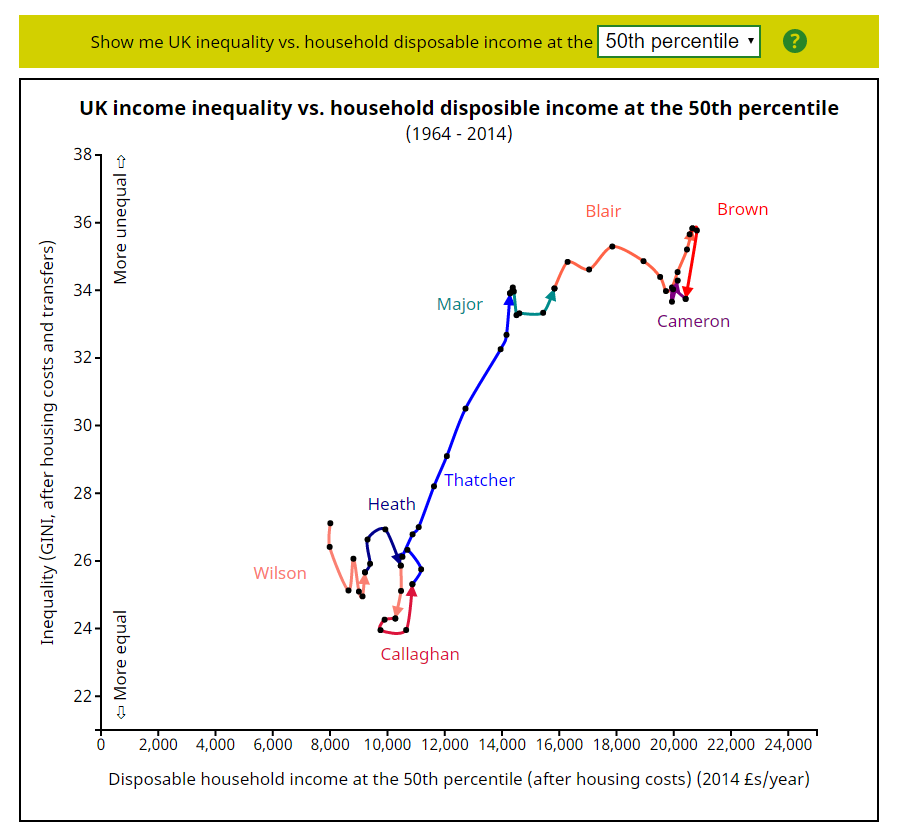 We created a square map of Leeds in order to display waiting times for social housing by individual ward. Our tool shows that, depending on the number of bedrooms you require, waiting times can be significantly less if you apply for properties in certain wards.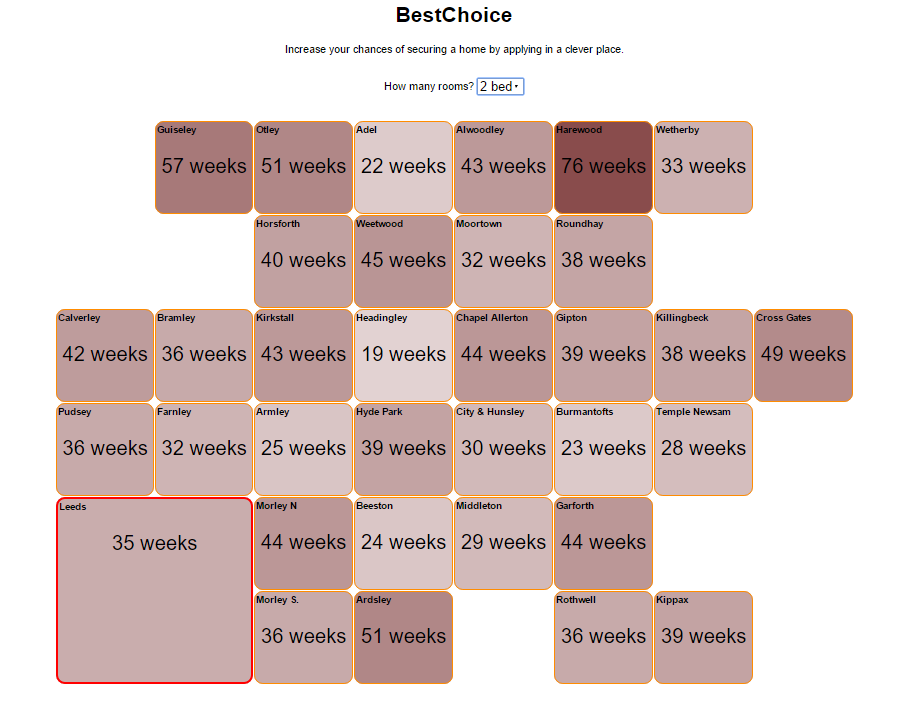 Using data from the ONS we examined population changes in individual wards between 2002 and 2013 for five UK cities and metropolitan areas. To display the results clearly we created hexagonal maps where each ward was represented by individual hexagons in the array. The largest increases in population were observed in centrally located wards.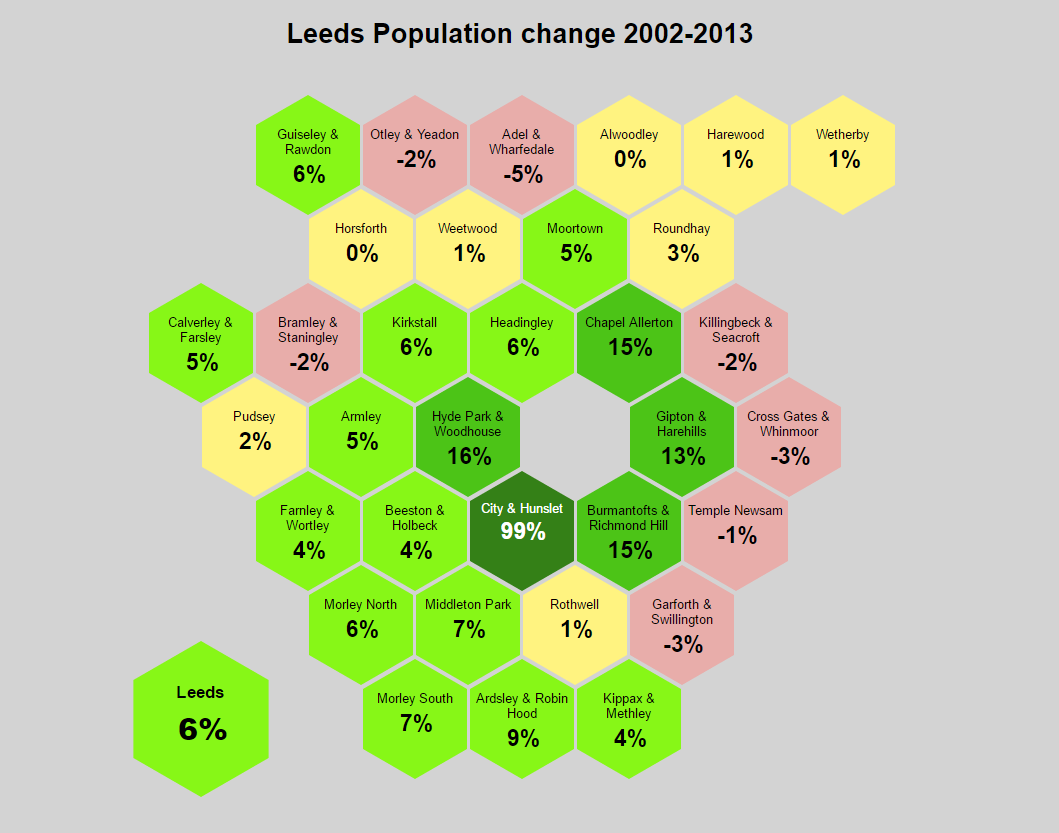 Using open data on Gross Value Added (GVA) and Gross Domestic Product (GDP) we created a graphical tool to explore relative economic performance over time. Our tool allows you to compare the economies of countries, regions, and sub-regions side-by-side against each other over a period from 1997 to 2014. Both the UK and entire of Europe is covered.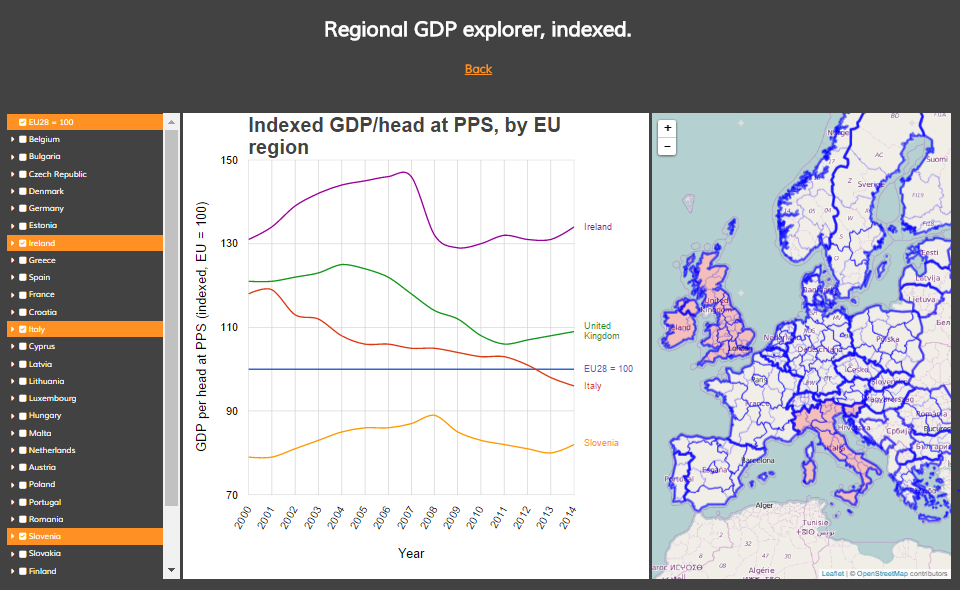 On Boxing day 2015 parts of the UK were devastated by flooding. To visualise the effects of the disaster we created a tool that displays people's flood photos on a map. The site allows anyone to upload their own images of flooding. Each photo is placed on the map in the exact location they were taken, and our aim is to create a patchwork of images where people can easily navigate to locations that interest them.
And much more.
We have developed other apps, and delivered great data analysis with many other partners. Sometimes we can't share who we've worked with publicly but we're always happy to chat about it. Get in touch if you think we can help with something you want to build, a question you want help answering, or with some data you us to have a look at.